City Science and Technology Bureau leaders visited our company for research and guidance
---
On the afternoon of December 8, Chen Wang, secretary of the party group of Qinzhou Science and Technology Bureau, and Huang Yuelian, deputy director of the Science and Technology Bureau, accompanied by Huang Liqin, the director of the County Science and Technology Bureau, went to our company to conduct research and guide the company's scientific and technological innovation work.
The company is the only modern forestry industrialization leading enterprise with complete octagonal industrial chain integrating octagonal planting, research and development, processing and export. The company pays attention to scientific and technological innovation. In recent years, it has won national high-tech enterprises, the fourth batch of innovative enterprises in Guangxi, the third batch of intellectual property advantage enterprises in autonomous regions, the enterprise technology centers of autonomous regions, the key laboratories of Qinzhou City, and the integrated enterprises of production, study and research in autonomous regions. The third batch of outstanding private innovative enterprises were identified. Since 2008, the company has implemented or participated in the implementation of 3 national science and technology projects, 7 autonomous region science and technology projects, and a number of municipal science and technology and industrial letter projects. Research and development of shikimic acid, natural aniseed brain, natural anisaldehyde, raspberry ketone and other leading products, with 8 invention patents and 3 utility model patents, of which 2 invention patents won the gold award of Guangxi Invention and Creation Exhibition Fair .
Chen Wang and his entourage visited the company's R&D center and production workshop, and had a discussion with the company's leaders. He listened carefully to the company's chairman Yang Shaofan to briefly describe the company's production, operation and technological innovation work in recent years, and learned about the company's technological innovation. Aspects of measures, highlights and difficulties in technological innovation and practical issues that need to be addressed by the science and technology sector. Chen Wang affirmed the company's scientific and technological innovation work and achievements, hoped and encouraged our company to take advantage of the advantages, continue to increase scientific and technological innovation efforts, enhance the independent innovation capability of enterprises, promote the transformation and application of more scientific and technological achievements, and the company The next step in the scientific and technological innovation work put forward specific guidance. Chen Wang said that the city and county science and technology departments will increase their support for science and technology innovation policies, talents and projects to better serve the enterprise.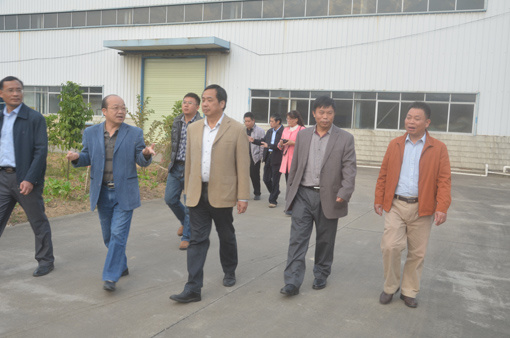 Visiting the company's factory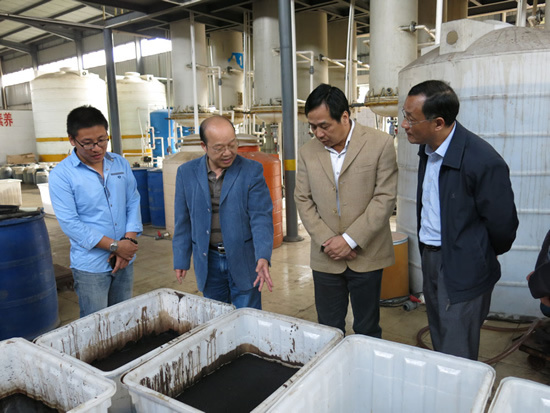 Chen Wang went to the workshop to see